ENGLISH INFORMATION
Safety & Security
AS OUR SCHOOL IS OFFICIALLY REGISTERED IN THE TOKYO METROPOLITAN GOVERNMENT OFFICE, WE HAVE AN ANNUAL CHECK BY THE TMG OFFICE, FIRE STATION AND HEALTH CENTER. FOLLOWING THEIR ADVICE, WE ARE TRYING TO IMPROVE OUR FACILITY AND TRAINING.
Disaster Management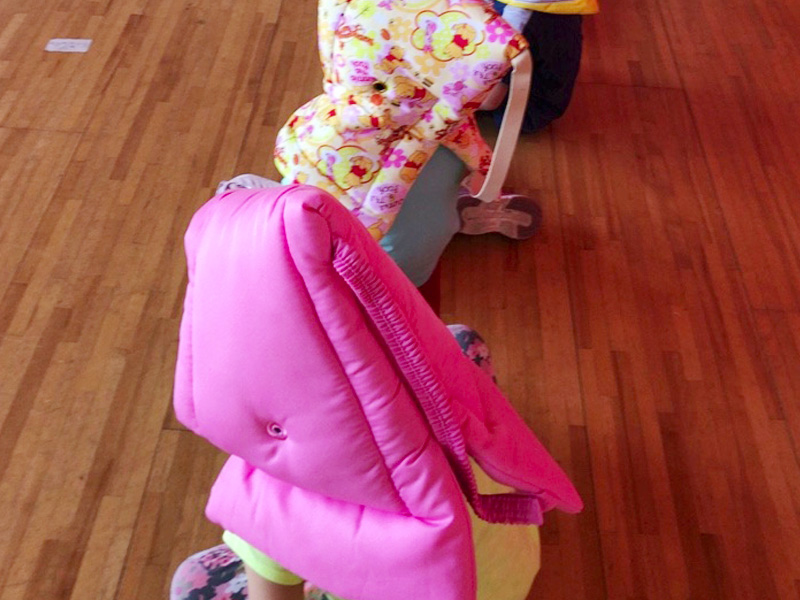 Emergency operation manual / Evacuation training / Helmets / Emergency exits / Emergency equipment bags / Fire and earthquake drill
Preparing for a disaster like an earthquake or a fire, we have our own emergency operation manual. Evacuation training is performed every month. Helmets for these disasters are available for all students. There are two emergency exits on the first floor, one faces the outdoor swimming pool and the other faces the schoolyard. The emergency equipment bags are included in each classroom and contain medicine and drinking water. With the co-operation of the fire station, a fire engine visits us every year, and holds a fire drill.
Safety and Security Management
Locking / Monitoring / Pediatric first aid training / Hospital network
Locking of the entrances of the Preschool and Kindergarten are vital. We have 12 monitoring cameras with sounds, which cover the entire school facility. Our office staff can monitor the students anytime. We also have training in Pediatric fist aid, so most of our staff has this license for an emergency situation. We have the hospital network with our neighborhood pediatrician, physician, surgeon, optometrist and dentist.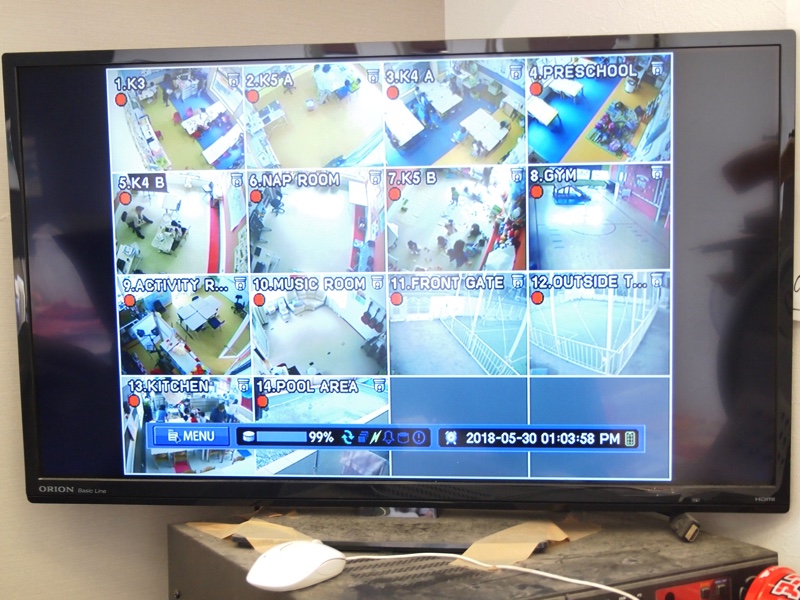 Sanitation Management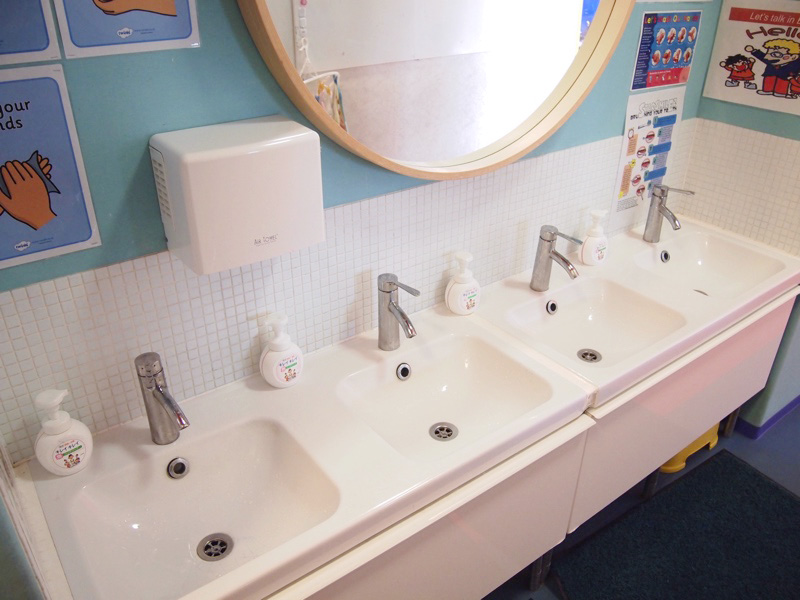 School lunch / Washroom / Swimming pool / Drinking water
Our school lunch witch is based on a well balanced menu is provided by two licensed cooking staff. Under the guide of the health center, the bacterial inspection of our cooking staff and equipment is taken every month. Kitchen inspection for cleanliness is also held. There are washing basins in and outside the bathroom. We use electric air hand dryers. For the swimming pool in the summer season, PH and water temperature are checked before the swimming class everyday. We try to keep the water filters clean on through the summer season. Taking a shower before and after swimming class is a must. Eye-rinse after the class is also a must for the students. We use pure water for drinking, and filtered water for cooking.