The First Step to Education is KKIS
Thank you very much for visiting Kunitachi Kids International School Website.
"When our children grow up, they will become somebody who will fully embrace freedom while doing anything they love, anywhere in this world."
The environment for children to grow in nature, the key for truly understanding the importance of respecting multicultural society lies in a small International School in Tokyo, Tachikawa.
The first step - choosing an academic choice is always a difficult decision.
Please use this site for information, as we wish this website will give you idea of what KKIS is.
 
— Kunitachi Kids International School —
 
6-3-1 Sunagawa-chou, Tachikawa-city, Tokyo, Japan 190-0031
TEL:042-534-9681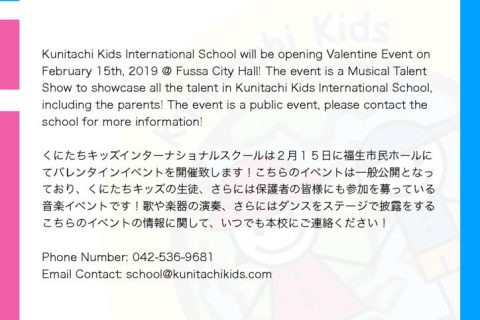 Kunitachi Kids International School will...